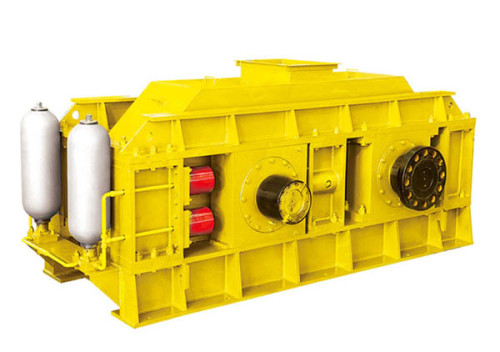 Description
Hydraulic Roller Crusher
product Description
the Hydraulic Roller Crusher product is applied crushing various medium hardness materials such limestone ,slag ,coal etc .in metallurgy, cement, chemistry and other industries for primary and secondary crushing.
Working Principle
the motor drives the fixed roller and movable roller work via reducer ,V-belts or coupling .Materials are put into the space between the two roller inward turning the input materials are crushed ,pressed ground, and at last come out from the from
the base of the machine.
Advantages and Features
1.Compact structure .low noise and efficient
2.Adjusting the pressure and easily
3.low cost maintenance and easy to maintain
4.Easy to install and only need simple foundation
5.Self-protection,the parts can not be damaged when hard materials such as the metals goes into the crushing cavity.
Main technical parameters
Model

Roller dia.(mm)

Roller width(mm)

Discharging Size(mm)

GP86-37Y

800

600

<30

0.5-10

15-45

600X500

18.5x2

3490x2884x1035

8600

GP118-90Y

1100

800

<50

0.5-10

45-100

800X700

45x2

4398x3354x1200

176000

GP1410-180Y

1400

1000

<60

0.5-10

100-200

1000X900

90x2

5800x3850x2100

36000

2PG400

400

252

<30

3-8

3-5

100X200

5.5x2

1850x1100x800

1300

2PG600

600

400

<40

3-8

5-20

370X400

11x2

2555x2490x1050

4300

2PG800

800

600

<60

3-10

15-40

600X500

22x2

4390x3354x1035

8500

2PG1000

1000

700

<80

3-12

20-50

700X600

30x2

4398x3354xx1190

12000

2PG1200

1200

750

<90

3-14

30-80

800X600

45x2

4547x3653x1478

17000

2PG1500

1500

800

<100

3-15

40-100

800X800

75x2

4832x4037x1765

27000

2PG1800

1800

900

<130

3-18

60-130

800X800

90x2

5645x3850x2092

30000