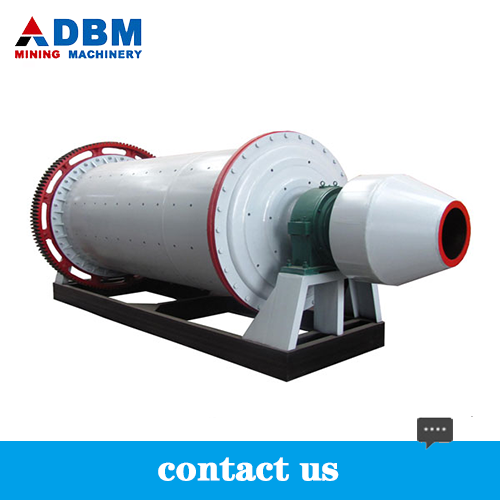 Description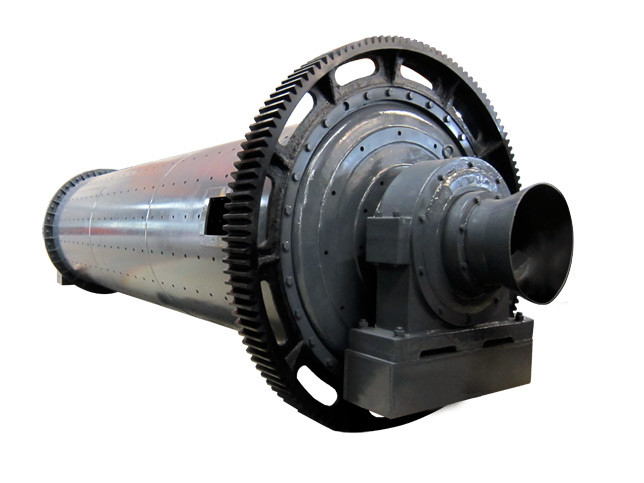 Ball mill introduction

The ball mill is the key equipment for secondary grinding after crushing. Whether wet or dry, it is suitable for grinding a variety of ores and other materials. In our company, this series of high-efficiency ball mills use rolling bearing supports instead of sliding bearing supports with bearing bushings. Therefore, it can save 10-20% of energy. According to different discharge methods, it can be divided into grate type and overflow type.
The ball mill can be divided into a lattice type and an overflow type according to the different beneficiation methods. The machine is two kinds of lattice type ball mills.
The material in the feed fittings enters the first silo of the milling machine evenly through the feed hollow shaft during operation. The first bin has a ladder-shaped or corrugated dial and different sizes of steel balls are installed in the bin. When the cylinder rotates, centrifugal force is generated to transport the ball to a certain height, and then the ball is dropped to strike and grind the material. After the initial grinding in the first silo, the material then passes through a single layer of partition into the second silo. The second silo has a scale plate and a steel ball, so the material is further ground. Finally, the powder is discharged from the output material sheet.
In addition, it is also widely used in many industries such as non-ferrous metal mines, building materials, chemicals, electricity, coal, transportation, light industry.
1. Reliable performance. It has a history of more than 100 years.
2. Easy to operate and simple in structure.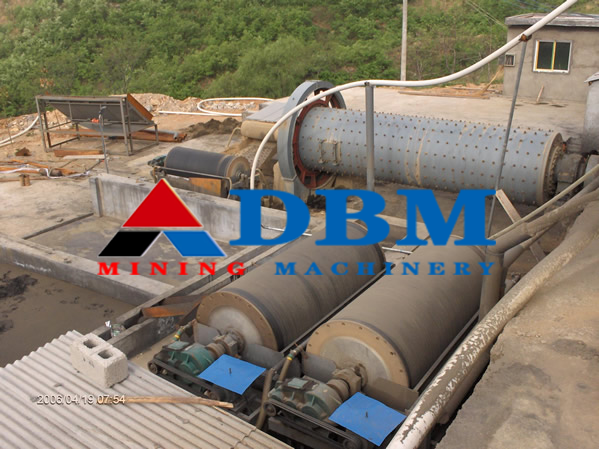 African coal Gang stone production line
The trough feeder feeds the gravel evenly into the jaw crusher for crushing, and then uses a belt conveyor to further crush the crushed stone to the impact crusher. The finely divided stones are sent to a vibrating screen through a belt conveyor for screening.
[Equipment configuration]: Tank feeder, jaw crusher, impact crusher, vibrating screen, conveyor.
[Processing Materials]: Coal Gang Stone, Rock, River Pebble
[Productivity] 10.5-300 tons / hour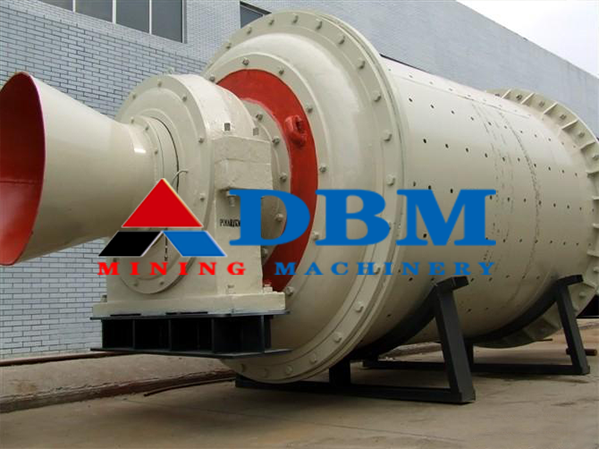 Chongqing Guang'an Stone Production Base

The material is fed into the vibrating feeder. The vibrating feeder feeds the material evenly into the jaw crusher. The jaw crusher breaks the stone in sections. The gravel is then fed through a conveyor to a two-stage crusher for segmentation. The pulverized material is classified and screened by a circular vibrating screen, and the material larger than 40 mm is returned to the two-stage crusher. The crusher feeds less than 40 mm of material through the belt conveyor to the forming machine.
[Equipment configuration]: Vibrating feeder, jaw crusher, secondary crusher, vibrating screen, belt conveyor, centralized electric control and other equipment.
[Processing materials]: Aggregates of hard limestone, granite, basalt, river pebbles, metallurgy, slag, etc.
[Production capacity]: 600-700 tons per hour
| | | | | | | |
| --- | --- | --- | --- | --- | --- | --- |
| | Max Feeding Size(mm) | | Ball Load(t) | Rotay Speed(r/min) | Motor Power(kw) | |
| 900x1800 | | 0.075-0.89 | 1.9 | 37 | 15 | 0.5-0.2 |
| 900x1200 | | | 2.3 | 37 | | 0.4-2 |
| 1200x2000 | | | 3.85 | 35 | 30 | 1.1-2.5 |
| 1200x2400 | | | | | 30 | |
| 1200x2800 | | | 5.4 | 35 | 37 | 1.5-3.7 |
| 1200x4500 | | | 8.6 | 35 | 45 | |
| 1500x3000 | | 0.047-0.4 | 9 | | 75 | 3.3-8.2 |
| 1500x3500 | | 0.047-0.4 | 10.5 | 29 | 75 | 3.3-8.2 |
| | | 0.047-0.4 | 13.5 | 29 | 90 | 3.3-8.5 |
| 1500x5700 | | 0.047-0.4 | 17 | 29 | 110 | 4.5-12 |
| 1830x3000 | | 0.047-0.4 | 13.5 | | 135 | 2.6-14 |
| | | 0.047-0.4 | 20 | | | 4-15 |
| 1830x7000 | | 0.047-0.4 | 31.5 | 24 | | 4-19 |
| 2100x3000 | | 0.047-0.4 | 18 | 22 | 210 | 6-22 |
| 2100x3600 | | 0.075-0.4 | 21.5 | | 210 | |
| | | | 25 | 20.7 | | 7.6-28 |
| | | | 46 | 20.7 | 380 | 5.2-32 |
| 2400x3600 | | 0.047-0.4 | 28 | 19 | | |
| | | | | 19 | 380 | 8-60 |
| | | 0.047-0.4 | 40 | 20.7 | | |