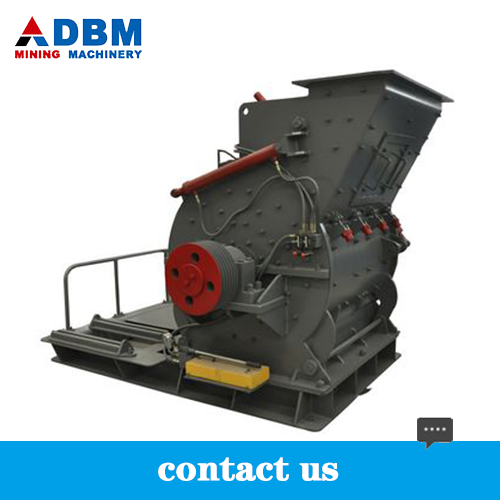 European version of coarse powder
Description
European version of coarse powder introduction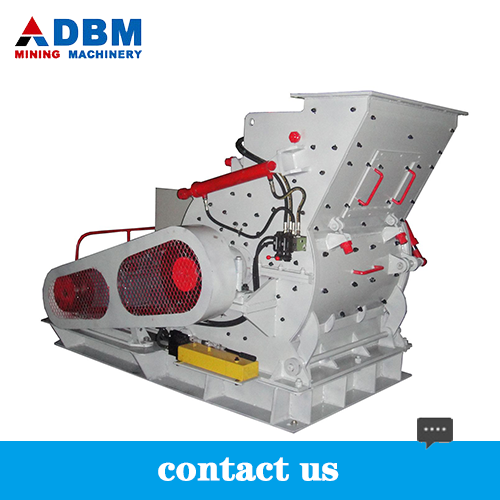 Rough grinding of European Edition

European version crude grinding is also called crude grinding, European version hammer crusher, European version hammer breaking, crude grinding, discharging granularity 0-3mm, 0-5mm, 0-8mm adjustable, suitable for crude grinding powder, sand making, power plant desulfurization, glass raw material grinding and many other industries. European Rough Grinding Mill is a new type of grinding equipment developed by Shanghai Dingbo Heavy Industry Authoritative Experts, which absorbs European grinding technology and ideas and has the international leading technology level, and has many independent patented technical property rights. This model adopts many patent technologies such as bevel gear integral transmission, internal thin oil lubrication system, arc air duct and so on.
Discharge size range:
0-3mm
Scope of production capacity:
8-100T/h
Scope of application:Widely used in metallurgy, mining, chemical industry, cement, dry coal stone, construction, sand making, refractory and ceramic glass and other industrial and mining enterprises, engaged in material crushing and fine crushing operations.
Suitable for material range:Suitable for crushing quartz, feldspar, limestone, calcite, marble, dolomite, barite, talc, calcium carbonate, gypsum, bentonite and other soft and hard ores with crushing compressive strength not higher than 320 MPa (Mpa)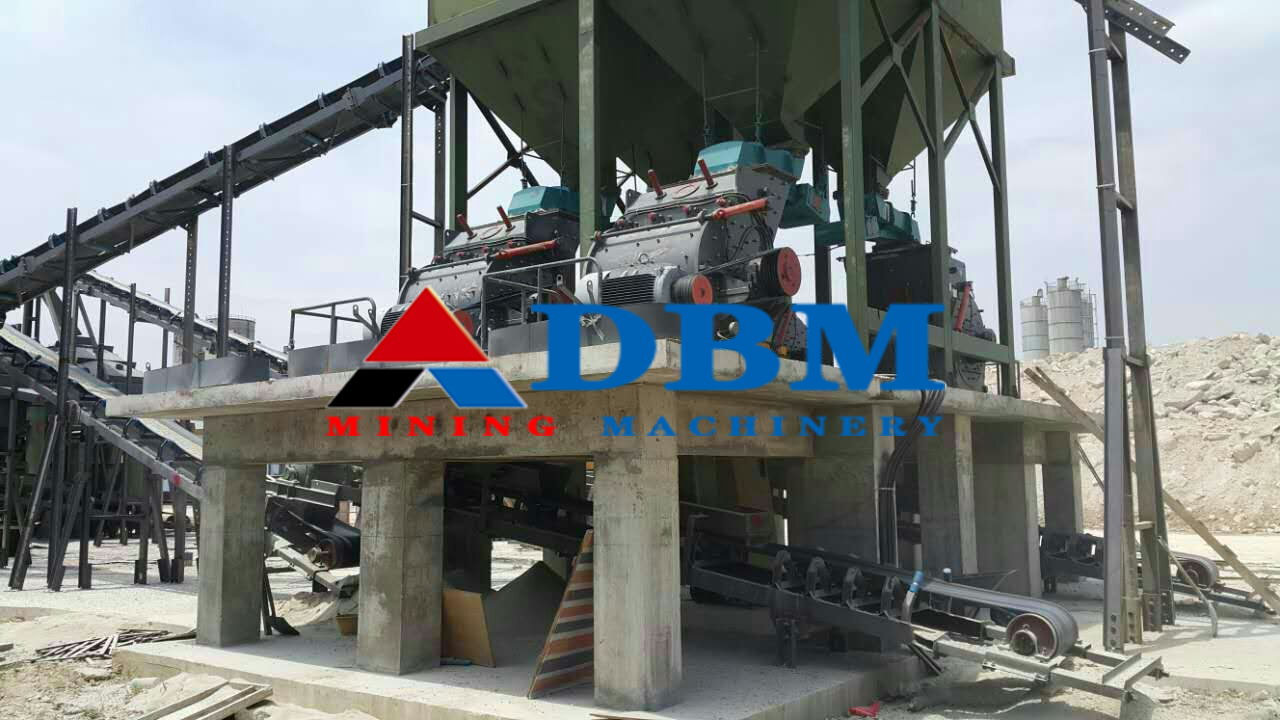 African Coal Gangue Production Line
Bulk stones are evenly fed into jaw crusher by trough feeder for crushing, and crushed stones are further crushed by belt conveyor to impact crusher; fine crushed stones are fed into vibration screen by belt conveyor for screening.
[Equipment configuration]: trough feeder, jaw crusher, impact crusher, vibration screen, conveyor.
[Processing Material]: Gangue, Rock, River Pebble
[Productivity] 10.5-300 t/h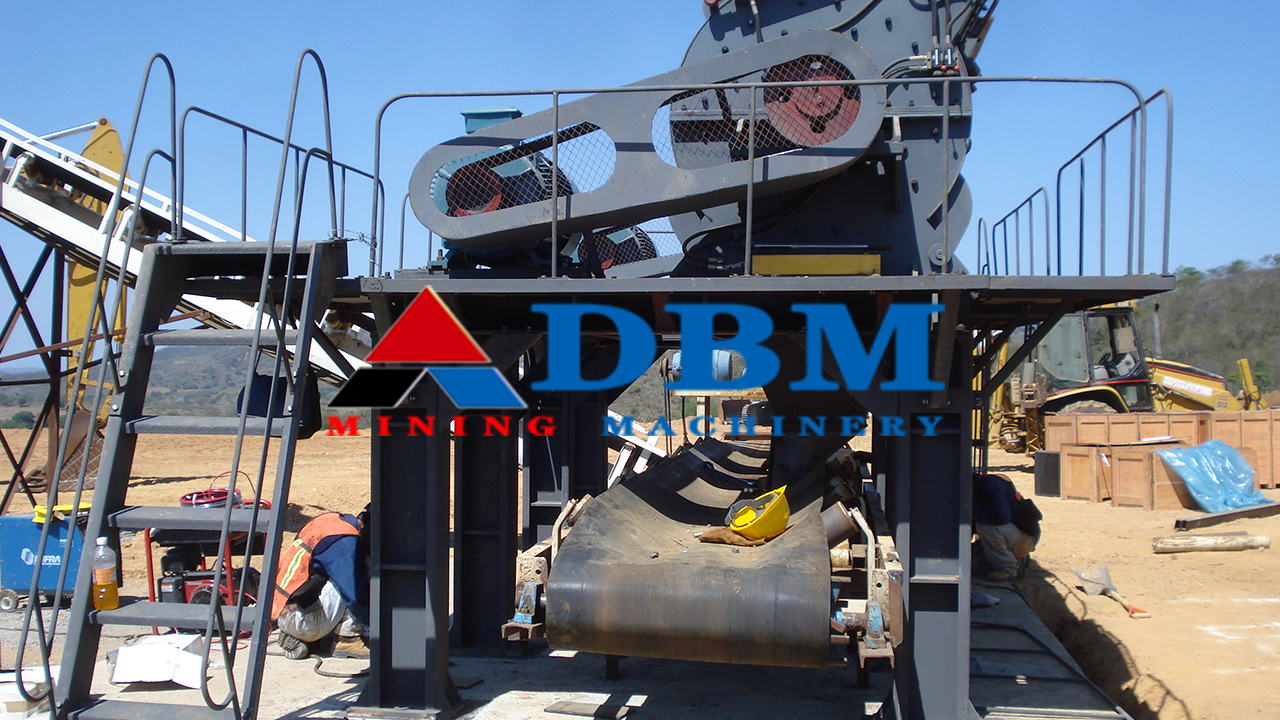 Chongqing Guang'an Stone Production Site
The material is fed into the vibrating feeder. The vibrating feeder feeds the material evenly into the jaw crusher. The jaw crusher crushes the stone in segments. Then the crushed stone is fed into the two-stage crusher through the conveyor for segment crushing. The crushed material is classified and screened by circular vibration screen, and the material larger than 40 mm is returned to the two-stage crusher. Crusher, material below 40mm is sent to shaping machine by belt conveyor.
[Equipment configuration]: Vibration feeder, jaw crusher, two-stage crusher, vibration screen, belt conveyor, centralized electronic control and other equipment.
[Processing Material]: aggregate of hard limestone, granite, basalt, River pebble, metallurgy, slag and other materials
[Production capacity]: 600-700 tons per hour
| | | | |
| --- | --- | --- | --- |
| | | PC4012-90 | PC4015-132 |
| Rotor Diameter (mm) | 750 | 900 | 1150 |
| Rotor Width(mm) | 800 | 1200 | 1500 |
| Rotor Speed (r/min) | 800-1000 | 800-1000 | 550-800 |
| Max Feeding Size (mm) | <70 | <90 | <100 |
| Finished Size(mm) | 0-3 | 0-3 | 0-3 |
| Capacity (T/H) | 35-50 | 50-70 | 70-100 |
| Power (KW) | 55-75 | 75-90 | 110-132 |
| Hammer Number | 18 | 16 | 32 |
| | | | 3720*2650*2540 |