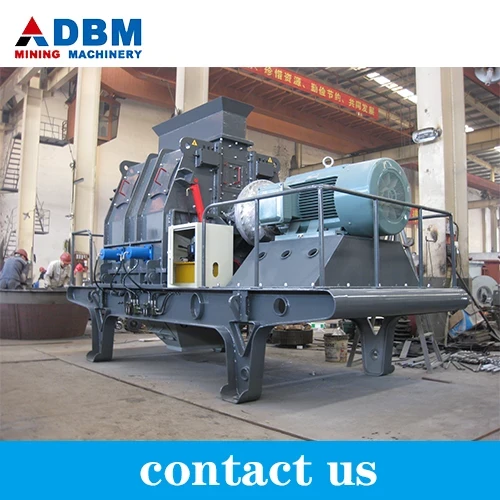 Description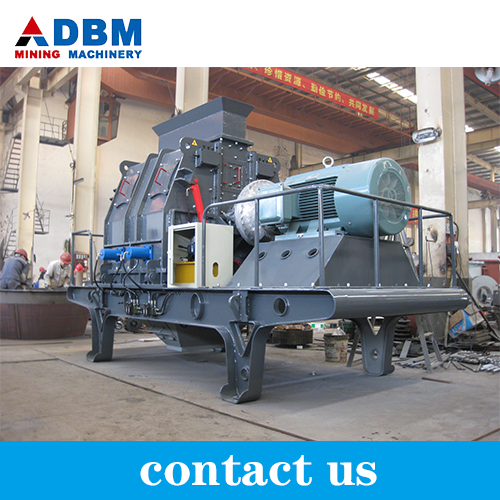 REVERSIBLE FINE CRUSHER

The machine adopts big rotor, small hammer head, low speed, the hammer head are arranged spiral, crackdown, high efficiency, the rotor side add uneven zigzag counterattack plate adjustment, material in high-speed spiral rotary hammer blow and fight back, under the function of the instantaneous crushing, grinding fineness high, cancel the old mill below perforated strainer, moisture applicability for the material, row material, material crushing fineness adjusted, and effectively overcome the old mill with high rotating speed and air pressure is big, thus effectively reduce the dust float in the sky .
Applications:
New type of high efficiency and energy saving is the most advanced domestic reversible euro fine crusher, the fine crusher is mainly used in metallurgy, mining, chemical, cement, construction, refractory materials and ceramic industries as broken and finely various kinds of hard rocks and ores in use .
Features:
1.Counterattack, hammer crusher, which is different from traditional structures, SHKX series adopts modular/double alloy hammer head, metal high utilization, saving the cost of production .
2. Hammer head are arranged spiral rotor, effectively improve the efficiency of combat, prevent material jam .
3.SHKX series euro fine crusher through the clearance between the back cavity lining plate and hammerhead and change hammer head is arranged to control the discharging granularity, so there is no install screen grate in discharge port .
4.Won't appear discharging mouth jam phenomenon, and less material in the crushing cavity retention time, reduce the part wear, long service life.
5.Crusher rotor bearing can include a thermal resistance temperature measurement device and vibration control device, can display the temperature field and the control host vibration overload protection, remote transmission to the total control room display, alarm (secondary instrument not worthy), making it easy for users to monitor equipment operation situation .
African Coal Gangue Production Line
Bulk stones are evenly fed into jaw crusher by trough feeder for crushing, and crushed stones are further crushed by belt conveyor to impact crusher; fine crushed stones are fed into vibration screen by belt conveyor for screening.
[Equipment configuration]: trough feeder, jaw crusher, impact crusher, vibration screen, conveyor.
[Processing Material]: Gangue, Rock, River Pebble
[Productivity] 10.5-300 t/h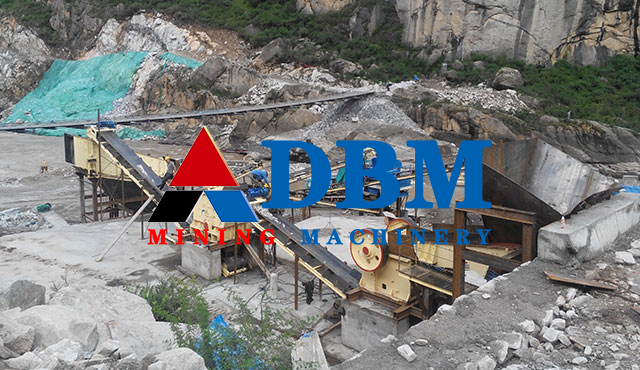 Chongqing Guang'an Stone Production Site
The material is fed into the vibrating feeder. The vibrating feeder feeds the material evenly into the jaw crusher. The jaw crusher crushes the stone in segments. Then the crushed stone is fed into the two-stage crusher through the conveyor for segment crushing. The crushed material is classified and screened by circular vibration screen, and the material larger than 40 mm is returned to the two-stage crusher. Crusher, material below 40mm is sent to shaping machine by belt conveyor.
[Equipment configuration]: Vibration feeder, jaw crusher, two-stage crusher, vibration screen, belt conveyor, centralized electronic control and other equipment.
[Processing Material]: aggregate of hard limestone, granite, basalt, River pebble, metallurgy, slag and other materials
[Production capacity]: 600-700 tons per hour
950mm


2000mm

2600mm

Max Feeding Size

Discharge Size

≤5mm

≤5mm

≤5mm

≤5mm

Max Material Moisture

<15%

<15%

<15%

<15%

Capacity

50-100T/H

100-200 T/H

200-380T/H

380-550T/H

Hammer Line Speed

56m/s

62m/s

62m/s

70m/s

Power

90-110kw

250-315kw

560-630kw

800kw

Rotate Speed

990r/min

980r/min

740r/min

740r/min

Voltage

380v

380V

6000v

6000v

(10000v)

(10000v)

Hydraulic Coupler/p>

YOX600

YOX1000

YOX1150

YOX1250