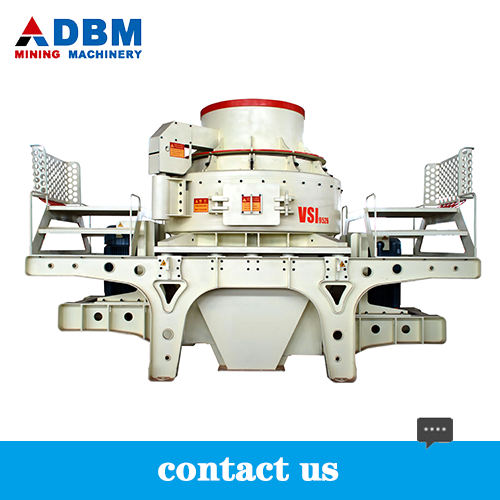 Description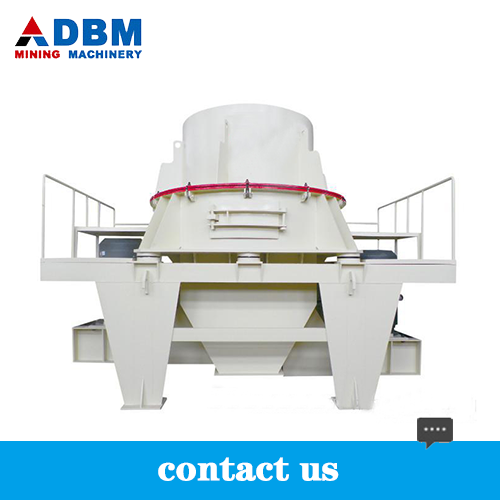 VSI Sand Making Machine
VSI Series vertical shaft impact crusher is designed by reputed German expert of SBM and every index is in world's leading standard. It incorporates three crushing types and it can be operated 720 hours continuously. Nowadays, VSI crusher has replaced hammer crusher, roller crusher, roller ball mill, becoming the mainstream equipments in sand making business.

Reliable dual pump oil supply lubrication system—stable performance, long life
Hydraulic pressure jack device—convenient, timesaving and laborsaving for maintenance
Installation mode selection—handy installation, diversified modes, easy to operate
Crushing principle selection—impact grinding with superior particle shape
Chamber type optimization design——lessening consumption of wearing parts.

Stone is crushed by hitting other stones. Material falls down to impeller cavity.Under great centrifugal force, it hits material that coming downwards. After hitting each other,they force a vortex between impeller and shell, and hit each other several times, finally smaller stone comes out, and goes to vibrating screen. Satisfactory material is transported to sand washing machine, however overlarge material will go back to sand maker to be re-crushed.Output sizes can be made according to customer requirement.If input size is larger than the designed size,other crushing equipment will be necessary.

Applications:
VSI series crushers are widely used in crushing nonmetal mine, concrete, fireproof material, abrasive filler, frit, construction aggregate, sand, metallurgy and so on. It is the indispensable machine in sand making industry and it is also the most ideal truing machine for mining and construction industries.



Features:
1.Large quantity and high yield
50-500 t/h, and compared under the same power of traditional equipment, production increased by 30% and stability .
2.Low parts consumption
The best material impact Angle of crushing cavity.problems in the design, less friction and wear parts, 30% lower than conventional equipment operation cost, reduce the use of the equipment cost directly
3.Grain shape products
Products are cube, grain shape good, reasonable gradation, adjustable fineness modulus; Especially suitable for artificial sand and stone plastic, practice has proved more than any other traditional equipment sand, cosmetic effect increased by 30%
4.The hydraulic device, easy to maintain
Hydraulic open device, crushing cavity internal maintenance convenient conversion, shorten the down time, save time and effort
5.Automatic detection, safe and reliable
Set vibration display and alarm device, if adverse operation can be warned, the device stop working, and achieve the purpose of protect the machine
6.Thin oil lubrication, automatic maintenance
German original thin oil lubrication station, the double pump complementary to ensure oil supply, automatic stop when no oil, no oil pressure; Oil cooling and heating device to ensure the bearing lubrication is always in the best state. To completely solve the problem such as bearing heating, keep the spindle bearing temperature, prolong maintenance cycle and service life
7.Installation is simple, easy to operate
Equipment light weight, installation, portable installation; Install, repair and maintenance is simple, convenient operation and use; Once a specific purpose, VSI crusher only minor adjustments, you can maximize its excellent performance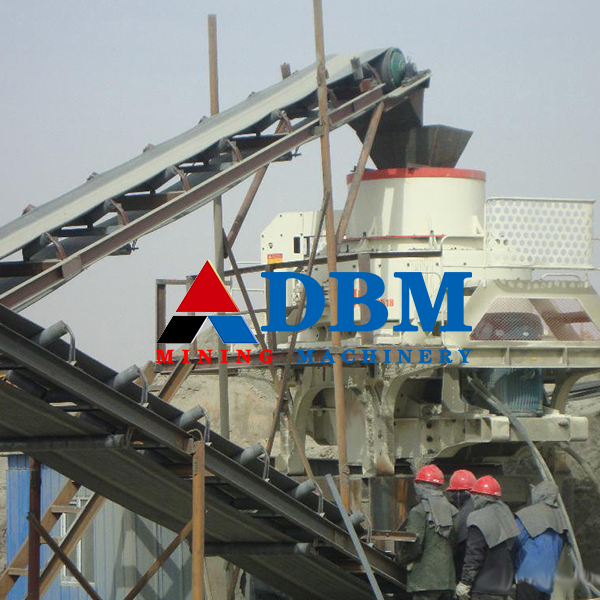 Haorui Indonesia produces 300 tons of andesite sand production line
[production time]: 2013
[Location]: Indonesia
[Materials]: Andesite
[Yield]: 300t/h
[Equipment configuration]: feeder, jaw crusher, cone crusher, impact crusher, vibrating screen and iron remover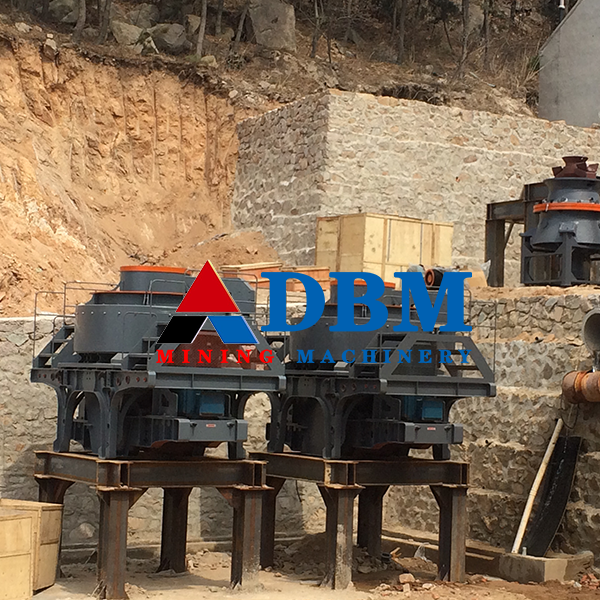 200 tons of river pebble crushing production line in Africa
[production time]: 2014
[Location]: Africa
[Materials]: River Pebble
[Production]: 200t/h
[Equipment configuration]: hydraulic cone crusher, VSI sand making machine, jaw crusher, circular vibrating screen and feeder
Model

Power
(kw)

Motor
Model

Capacity (t/h)

Max.Feeding (mm)

VSI7611

120-180

60-90

35

30

VSI8518

200-260

100-130

40

35

VSI9526

300-380

150-190

45

40

VSI1140

450-520

50

45